Konfelāde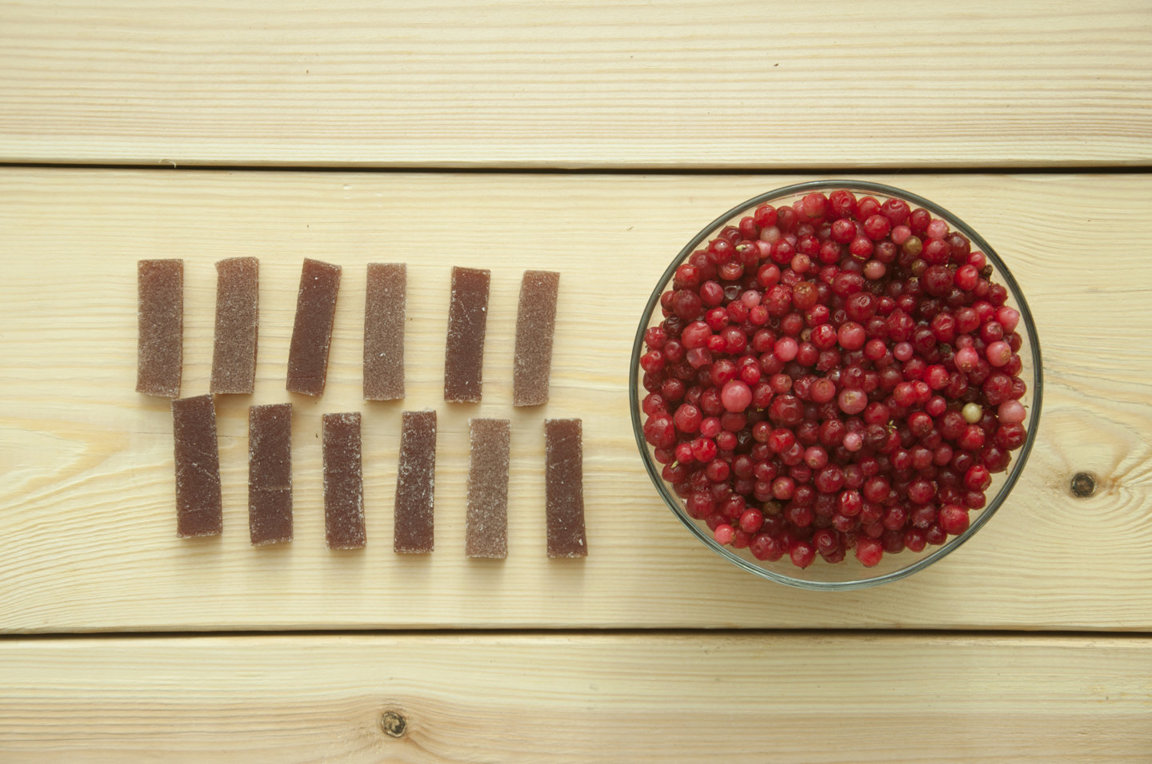 Konfelāde is made from fruit juice and sugar, with no e-substances or preservatives. Candy is produced with pure juice and without extra water added. So that the color would be pure, bright and natural.
We work only with fruit grown in Latvia, allowing us to produce the following flavors:
Rhubarb
Apple-pear-quince
Quince
Cranberry
Lingonberry
Sea buckthorn
We also have a special Christmas taste, Lemon and Sugar-free candies.